Investment Opportunities for Women in India
Published on March 15 , 2023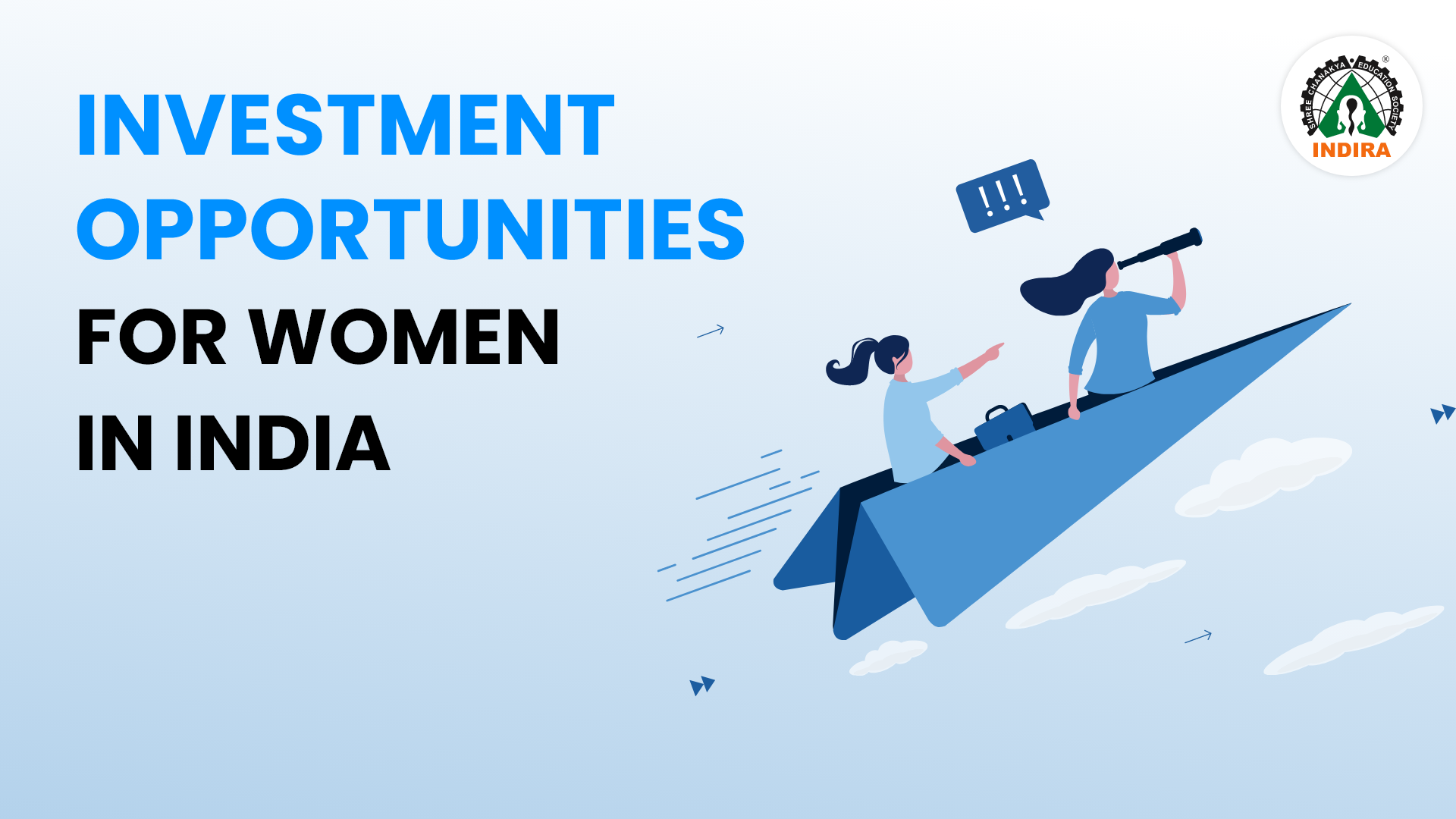 Investing is an essential aspect of financial planning that helps individuals grow their wealth over time. Here are some investment opportunities that are suitable for women in India:
1) Mutual Funds
Public Provident Fund (PPF)
Gold
Real Estate
Fixed Deposits (FDs)
In conclusion, improving women's financial literacy is an important issue that can have positive effects on individuals, communities, and nations. Women who are financially literate are better equipped to manage their finances effectively, to start and run successful businesses, and to invest in their families' education and health. Strategies such as education, access to financial services, role models, and financial incentives can be effective in improving women's financial literacy and empowering them to take control of their financial lives. Financial literacy and investment education are crucial for women in India. The investment opportunities discussed above are suitable for women in India, but it's essential to do your research and choose investments that align with your financial goals, risk tolerance, and financial situation. By investing wisely and being financially literate, women can achieve their financial goals and build a secure future for themselves and their families.