Mechanical Engineering Career Opportunities
Published on October 21, 2022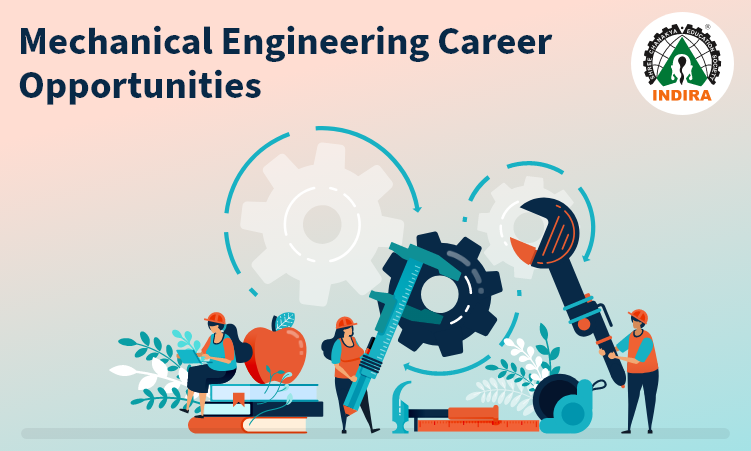 Keywords-Mechanical Engineering, Career, Government Scheme.
Mechanical Engineering is one of the important branches of Engineering. Many graduate Mechanical Engineers have a wide variety of options to do their career.
Mechanical Engineering career opportunities are :
Government sector – Mechanical Engineering graduates have opportunities in defense services, railway services, civil services, and public sector units in India. RTO, state electricity generation state transport services at the state level. Recently government started some schemes in which groups of mechanical engineering graduate students can participate and get selected for the project under government funding like the entrepreneurs' development program.
IT Sector – Different career opportunities for mechanical engineers in this sector also, design and development of models and testing by using different software.
In the core industry – Mechanical engineering is divided into so many streams (departments) like design, production, manufacturing, purchase, repairing, and maintenance by selecting a particular stream they can develop their career.
Entrepreneurs – Mechanical engineering graduates can start their workshops and small-scale industry on their own or under government schemes.
Blog by :
Ms. Pranali Khatate and Ms. Ashwini Admane,
Assistant Professor,
Mechanical Engineering, ICEM Pune.
Posted in: lifestyle, Mechanical Engineering